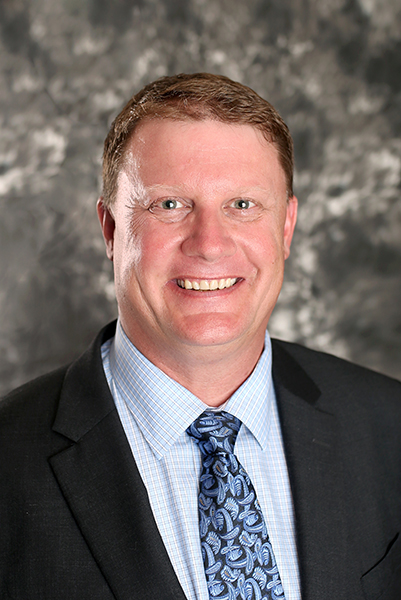 Adam Knewtson Joins Southern Minnesota Initiative Foundation (SMIF) Development Committee, Strengthening Southeastern Minnesota Community Funds and Launching Acres for Good Program
[Mankato, MN] – Southern Minnesota Initiative Foundation (SMIF) is thrilled to announce the addition of Adam Knewtson to its esteemed Development Committee. With his exceptional expertise and passion for community development, Knewtson will play a crucial role in empowering Southeastern Minnesota community funds to achieve their goals and spearhead the newly launched Acres for Good program.
As a dedicated member of the SMIF Development Committee, Adam Knewtson brings a wealth of knowledge and experience in fundraising and community initiatives. With his strong commitment to serving and uplifting local communities, Knewtson's involvement will undoubtedly enhance the efforts of SMIF and its partner organizations.
"We are delighted to welcome Adam Knewtson to the SMIF Development Committee," said Tim Penny, President and CEO of Southern Minnesota Initiative Foundation. "His impressive background and dedication to community building make him an invaluable asset to our team. We look forward to leveraging his expertise as we continue to support and empower Southeastern Minnesota communities."
One of the key initiatives that Knewtson will spearhead is the Acres for Good program. This innovative program enables farm landowners to donate their farmland or portions of it to community foundations. By doing so, these generous landowners will contribute to the long-term sustainability and prosperity of their communities, ensuring that future generations can benefit from the resources provided by agricultural land.
Acres for Good aims to create a lasting impact by using donated farmland for community-based projects, such as urban gardens, conservation efforts, educational programs, or initiatives that address local challenges. The program will serve as a powerful catalyst for community development and foster collaboration between landowners, community foundations, and other stakeholders.
Adam Knewtson expressed his enthusiasm for joining SMIF and contributing to the Acres for Good program, stating, "I am honored to be part of the Southern Minnesota Initiative Foundation and its mission to support the well-being of communities in Southeastern Minnesota. The Acres for Good program presents an incredible opportunity to harness the generosity of farm landowners and channel it into meaningful community development projects. I am excited to work alongside the dedicated team at SMIF to make a positive and lasting difference in the region."
Through Adam Knewtson's addition to the Development Committee and the launch of the Acres for Good program, SMIF is poised to further strengthen its commitment to Southeastern Minnesota communities. The collaborative efforts of SMIF, community funds, and dedicated individuals like Knewtson will undoubtedly foster sustainable development and a vibrant future for the region.
For more information about the Southern Minnesota Initiative Foundation and its programs, please visit www.smifoundation.org.
About Southern Minnesota Initiative Foundation (SMIF): Southern Minnesota Initiative Foundation is a donor-supported foundation that invests for economic growth in the 20 counties of south-central and southeastern Minnesota. The Foundation has provided more than $125 million in grants, loans, and programming within the region during the past 35 years. SMIF's key interests include early childhood, community and economic development. To learn more, visit www.smifoundation.org or call 507-455-3215.